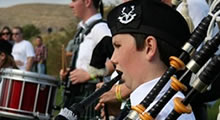 Joining the Band
We ask that band members are 9 to 10 years old minimum. Most members leave when they leave school but many members continue to play into their 20s. We do ask for commitment from all members and that they study in their own time and come along to practice as much as possible.
.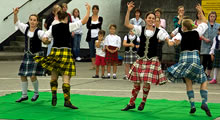 Joining the Dancers
Dancers are aged between 4 and 16. We hold practices in the drill hall in Ullapool 3 times a week and also ask that dancers attend the band performance once a week throughout the summer as well as competitions and exhibitions throughout the year. Like the band, commitment is rewarded by fun as well as gaining a skill and hobby that many carry throughout their life.
Volunteers and Support
The band and dancers rely on time and support from the community. If you would like to support us financially or with time and help, please let us know.
Running and organising the band takes time and effort and we are grateful to those who do and have helped over the years. We are always looking for backers and fund raisers so please contact us if you would like to assist in any way.